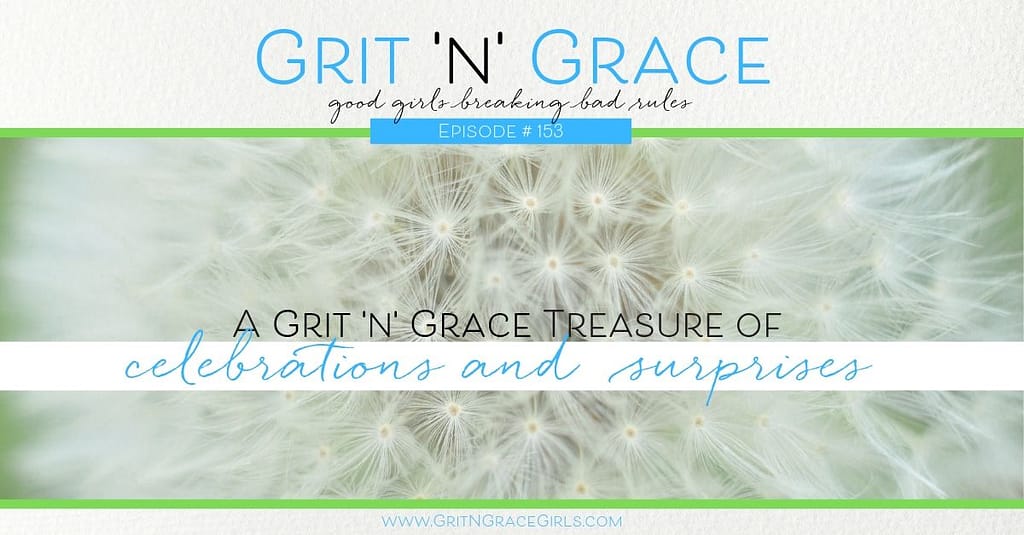 Cue the drumroll, please… this is the both the third anniversary of Grit 'n' Grace and the launch episode for Cheri & Amy's new book, Exhale! (Party sounds, wooohooos & all the rest in the background). In this episode, hosted by Grit 'n' Grace's first and favorite guest, Kathi Lipp, we dish on losing old labels, loving the person God created us to be (weirdness and all), and living our one life well. Join the party and enjoy the celebration!
(This page contains affiliate links. Your clicks and purchases help support Grit 'n' Grace at no extra charge to you.)
Recommended Resources
Downloads
Episode #153 Transcript — coming soon!
Transcript — scroll to read here (or download above)
****
Grit 'n' Grace: Good Girls Breaking Bad Rules
Episode #153: A Grit 'n' Grace Treasure of Celebrations and Surprises
Transcript coming soon!
Take-Away for Today: