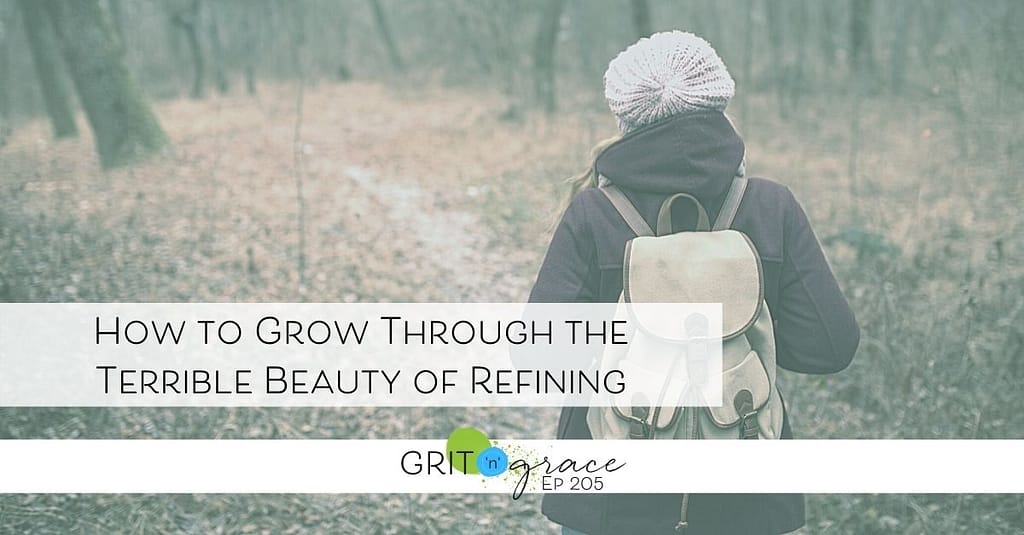 It's a hard truth. Our greatest times of growth most often happen during seasons of suffering. How do we leverage the hard places instead of crumbling under them? Meg Apperson, author of Sky Full of Stars: Learning to Surrender to God's Perfect Plans, tells her story of suffering through the diagnosis and birth of her daughter who has a cranial facial syndrome. Listen in to hear how Meg has embraced their family's continuing suffering as a gift of God's Presence that brings growth.
(This page contains affiliate links. Your clicks and purchases help support Grit 'n' Grace at no extra charge to you.)
Recommended Resources
Downloads
Episode #205 Transcript — coming soon!
Your Turn
Describe a time of your life that you grew through suffering.
Did you see it as beautiful, terrible, or both at the time?
How does time change the way you perceive that season of suffering?
Featured Author — Meg Apperson
Meg Apperson is a blogger, homeschooling mother, and pastor's kid.
She and her husband Cody live in North Carolina with their four children.
Meg is a passionate lover of words, advocate for medically fragile children, and aspiring minimalist.
You can connect with Meg via her website, Facebook, and Instagram.
Transcript — scroll to read here (or download above)
****
Grit 'n' Grace: Good Girls Breaking Bad Rules
Episode #205: How to Grow Through the Terrible Beauty of Refining
Note: This is a machine-generated transcript that is only about 60-70% accurate.