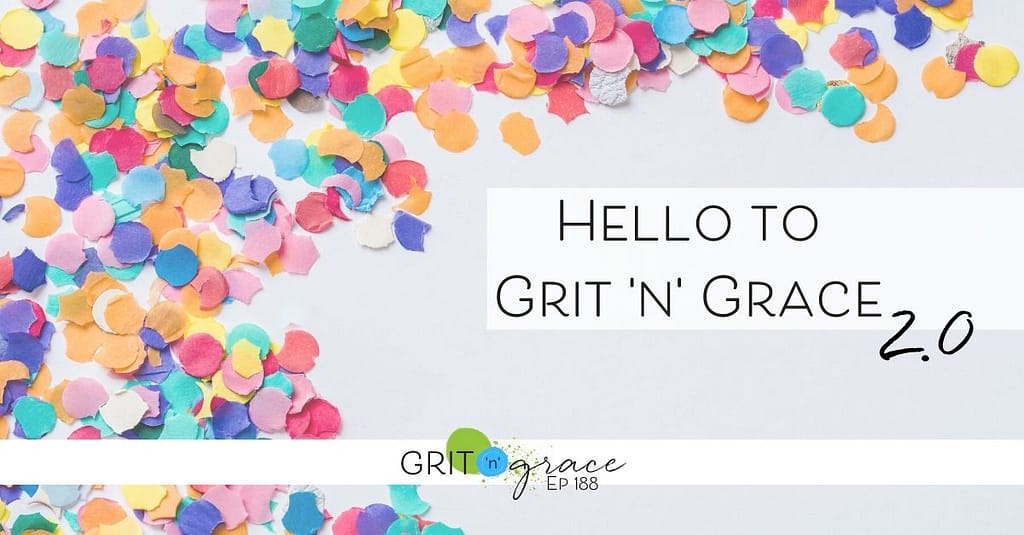 In an unexpected plot twist, God didn't shut down Grit 'n' Grace. He simply gave the gifts of redirection and fresh focus. Cheri and Amy talk about what's going away in the podcast, what's staying, and what's new. They're over-the-moon excited about a new beginning, and you're a big part of it! Listen in to see how you can be involved in the interviews.
(This page contains affiliate links. Your clicks and purchases help support Grit 'n' Grace at no extra charge to you.)
Recommended Resources
Tonya Kubo's The Secret to Thriving Online Communities
And Now What? A Community for Women in Season Change with Chris Moss
Downloads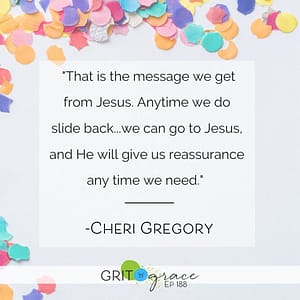 Episode #188 Transcript — coming soon!
Your Turn
Do you lean toward focusing on problems or solutions?
How could it change a current problem that you have to focus on solutions?
What is one action step toward a solution that you can make today?
Transcript — scroll to read here (or download above)
****
Grit 'n' Grace: Good Girls Breaking Bad Rules
Episode #188: Hello to Grit 'n' Grace 2.0!

Transcript coming soon!