exhale
Lose Who You're Not.
Love Who You Are.
Live Your One Life Well.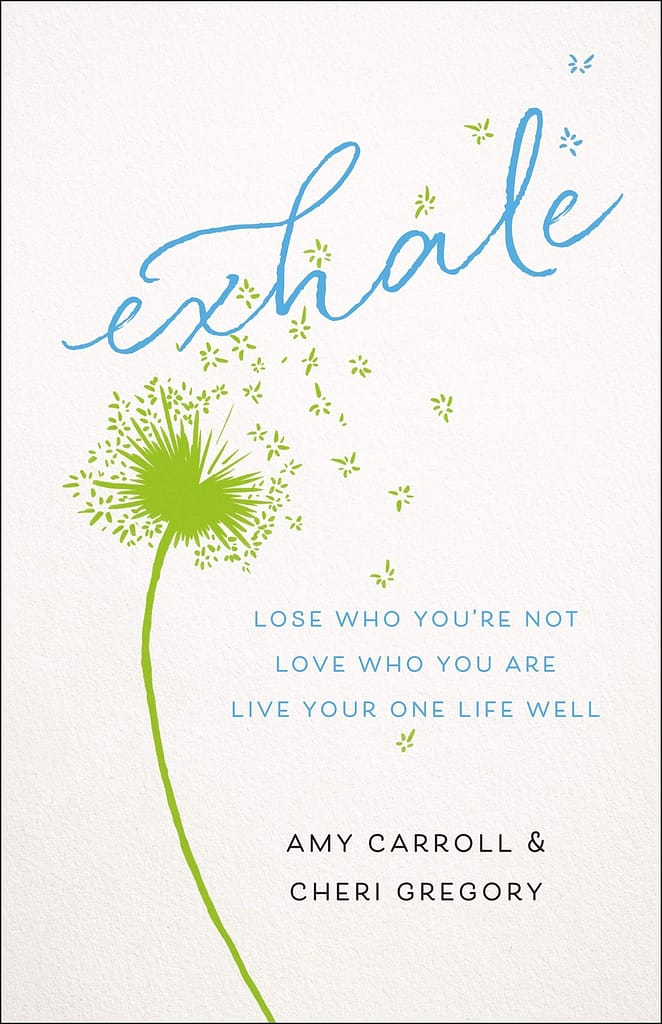 Exhale is for the woman who is suffocating under the pressures of being all things to all people. The pressure of filling every unfilled spot at church, the kids' school, and work. The pressure of trying to do it all right, make decisions that benefit everyone else, and keep everyone happy.
Rather than adding more to your to-do list, in this book Amy Carroll and Cheri Gregory show you how to
lose who you're not
love who you are
live your one life well
This isn't a time management book filled with how-to lists and calendar tools. Rather, it walks you through a process that releases you from the things that have created unbearable pressure. Then you'll be free to start investing your life in ways that fulfill the desires of your heart, benefit your people, and bring glory to God.
Includes Now Breathe activities that correspond to each chapter's content and interactive assessments to help identify strengths based on both inborn personality and spiritual gifting.