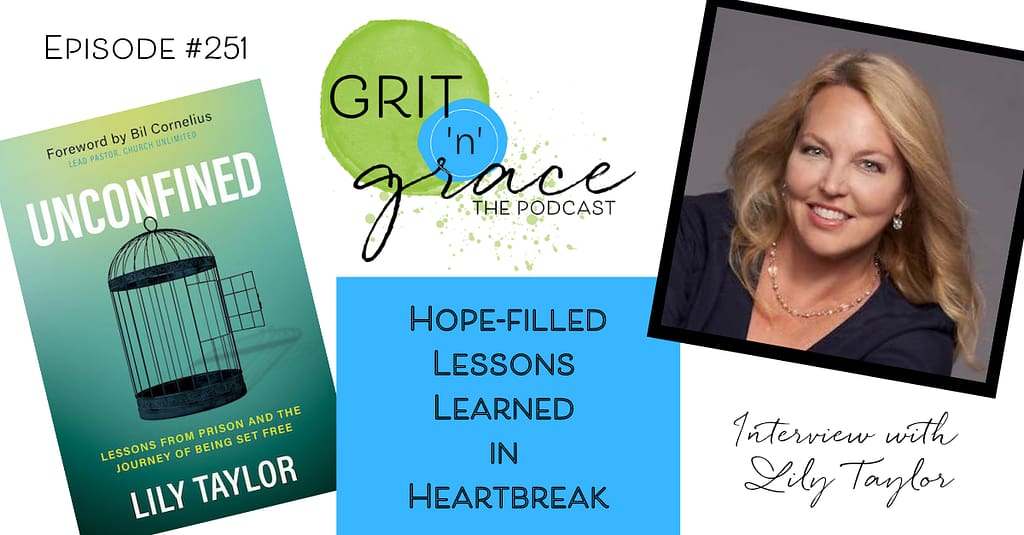 Sometimes life takes a turn far worse than you could have imagined. That was true for Lily Taylor, author of Unconfined: Lessons from Prison and the Journey of Being Set Free, during the eight years her son was imprisoned on drug charges. But even in that dark season, rays of God's love and care shone through. Join us today to hear Lily's dramatic, true story and to get a dose of hope that heals the most broken heart.
(This page contains affiliate links. Your clicks and purchases help support Grit 'n' Grace at no extra charge to you.)
Recommended Resources
Your Turn:
Who is the person in your life that has left you heartbroken?
How does it encourage you to know that God is protecting them and drawing them even when it's not evident?
How does it set you free to know that you don't have to fix it all? God is at work!
Download:
Episode #251 Transcript — coming soon!
Featured Guest — Lily Taylor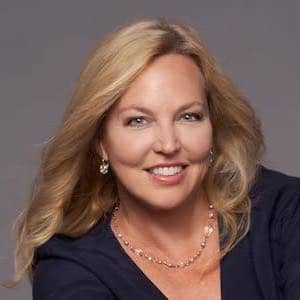 Lily Taylor is the chief legal officer for a national company and is a frequent speaker and lecturer on legal topics dealing with complex business transactions. But even attorneys cannot always save their loved ones from the consequences of their mistakes.
She wrote Unconfined to shed light on the personal tragedy of incarceration experienced by over 2 million Americans and showcase the redemptive power of God's love even in the darkest circumstances.
When Lily is not enjoying the peaceful beauty of the beach near her Padre Island home, she enjoys teaching bible study and encouraging young people to study law. Connect with her via the Unconfined website, Facebook, and Instagram.
Transcript — scroll to read here (or download above)
****
Grit 'n' Grace — The Podcast
Episode #251: Hope-filled Lessons Learned in Heartbreak
COMING SOON!